Support: Household participants
You can add up to 8 household members to your account; this may include your spouse or partner, your children and any family members who live with you.
It is free to join the study, but if you decide to become a funding Associate, the payment is per account, not per household member - this is to make it affordable for families.
---
Add a new participant
Login to your account
Click the Add Participant box on the Dashboard.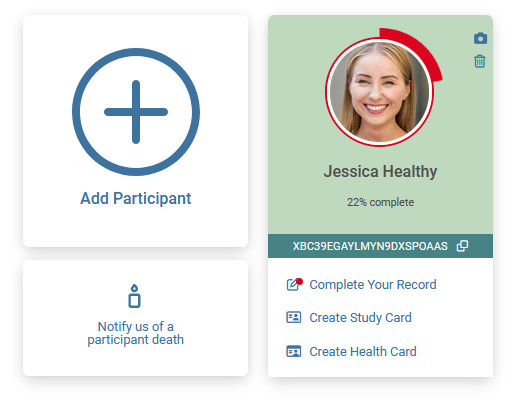 A new Add Participant registration form will appear. This is the same as the one you completed when you created the account.
The new participant needs to complete their details and confirm their consent (or their legal guardian if under 16)

When completed, click the orange Register button and the new participant will appear on the dashboard.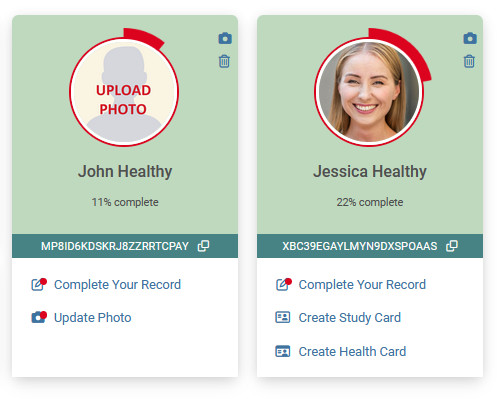 Delete a participant
To maintain the integrity and consistency of our study, it is vital that participants are not removed, unless absolutely necessary.
You may want to remove a participant if:
You added them in error
They no longer wish to be in the study
They have died
You do not need to remove a participant if:
They no longer wish to be part of your account - for example, a teenager who is leaving home and wants to manage their own account. Please email support@controlgroup.coop and request that they be moved to their own account.
To delete a participant:
Click the trash can icon on the top right corner of the participant's Dashboard card

If you select that the participant has died, you will be asked for a basic cause of death. Their account will remain in the system and linked to your account, but will no longer be visible. This section will be added shortly to enable us to verify participant deaths.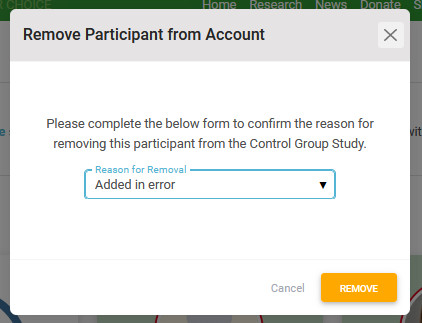 Click the orange Remove button to complete