Support: Manage Account Settings
The owner of the account can change their account settings and payment options from this screen.
Click the cog icon to access your account settings.

Account Settings Page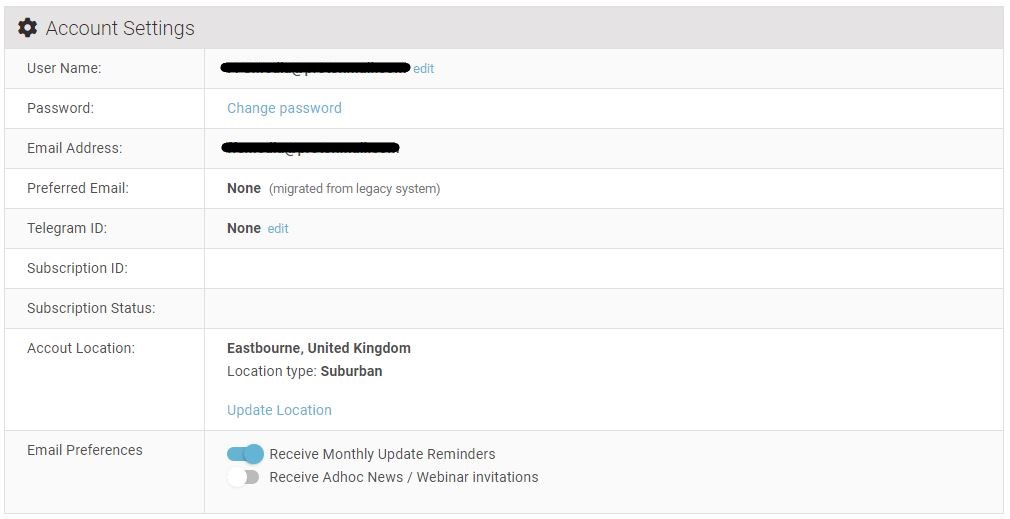 ---
User Name
This is the username that you set when you created the account and we use this name when we email you.
To change your username
Click the edit link next to your username
Type your new username in the box
Press the red SAVE button to confirm, or CANCEL

Password
This is the password that you use to login to your account. To change your password
Click on the Change Password link
Enter your current password
Enter your new password and enter it again to confirm
Press the orange REQUEST PASSWORD RESET button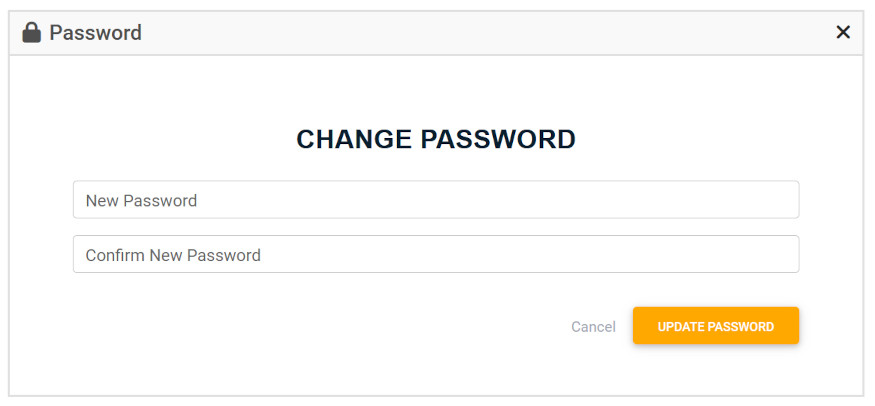 You will be taken back to the Dashboard and the following notice will confirm your password change:

Email Address
This is the email address that you created your account with and it is the one we will contact you on. At present, it cannot be changed - however, we hope to be able to enable you to change it in the near future.
Preferred Email
This is a setting from version 1.0 that allows users to add a new email address to receive communications, such as the newsletter, from us on. At present it cannot be added to or changed.
Telegram ID
When you add your Telegram ID, it gives us an alternative way to contact you when our emails are being blocked.
Subscription ID
If you choose to become a funding Associate , your subscription ID will display here.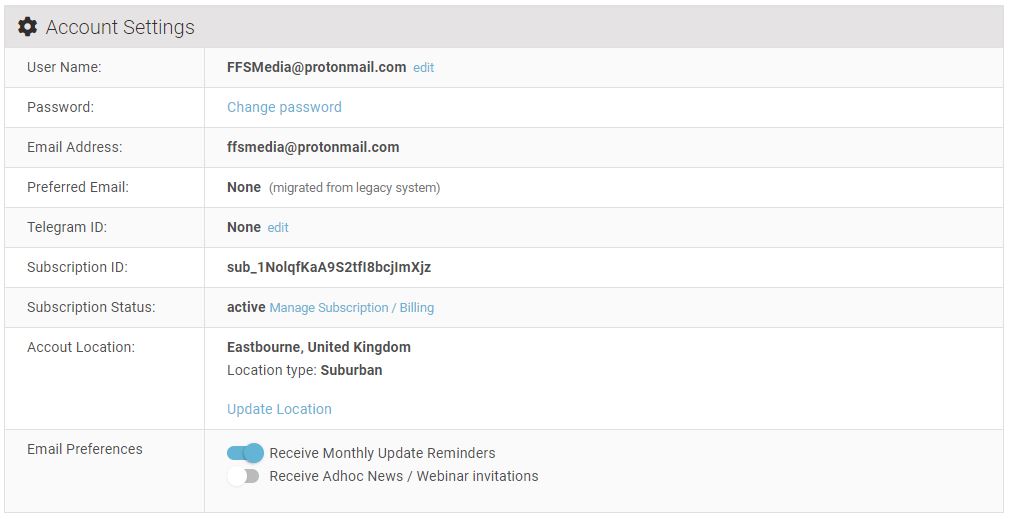 Subscriptions
Associate subscriptions will show as Active or Cancelled.
To cancel a subscription.
Click the Manage Subscription / Billing link.

In the Stripe subscription management screen, you will see a CANCEL PLAN button. You can cancel your ongoing subscription at any time.

Account Location
This is the geographical location you entered, it enables us to provide analytics based on approximate geographical locations, where applicable.
To change your location
Click the Update Location link
Select your Country from the dropdown menu
When the Towns/Cities have loaded, select the one that is closest to your location
Press the Location Type button that best matches where you live
Press the orange SAVE button to save the changes.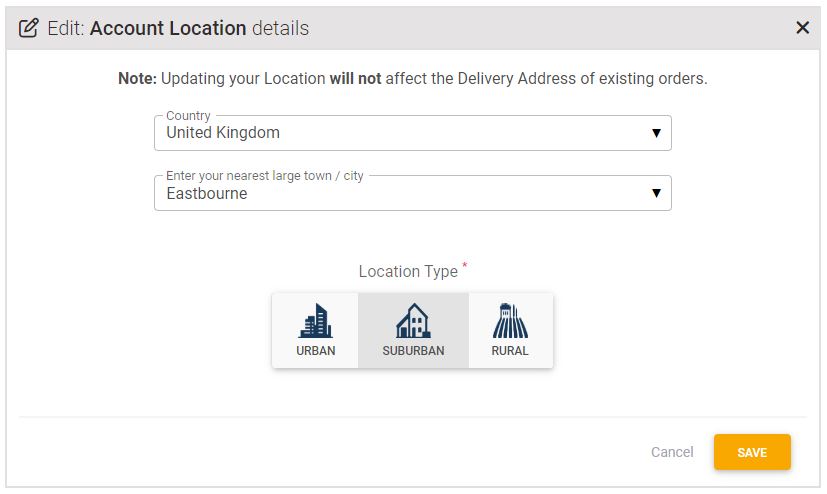 Email Preferences
Use the slider buttons to choose which communications you receive from us.
Please note that we do not spam and we recommend you accept the monthly account update reminder emails, which also contain our newsletter and community events.
Account Buddies
A Control Group study buddy is someone you nominate for us to contact, should you not update your record for more than three months, and fail to respond to an initial contact email from us.
We will ask your nominated buddy to reach out to you to check you are ok and remind you to update your record. If they cannot reach you, or find that you have died, they can let us know so that we can mark your account accordingly.
This helps us to ensure health records are kept up-to-date and will help us to capture severe illness and death.
To add an Account Buddy
Click the green ADD button, or the red, flashing Add a Buddy link

Enter the name and email address of your Buddy in the Add Buddy form
Press the orange ADD BUDDY button to confirm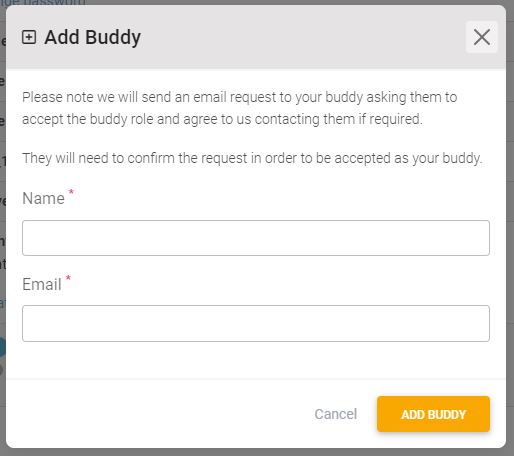 Your buddy will be listed as unconfirmed until they accept your request by clicking the link in the request email.
Buddies can be deleted from your account by clicking the red bin icon.