Support: Reset Password
If you forget your password, you can reset it yourself - as long as you can remember and access the email address you used to register with.
Go to the Login screen and click the Password Reset link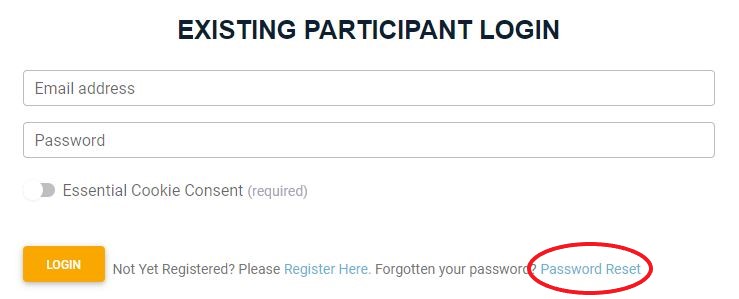 On the next screen, enter the email address you registered and press the orange REQUEST PASSWORD RESET button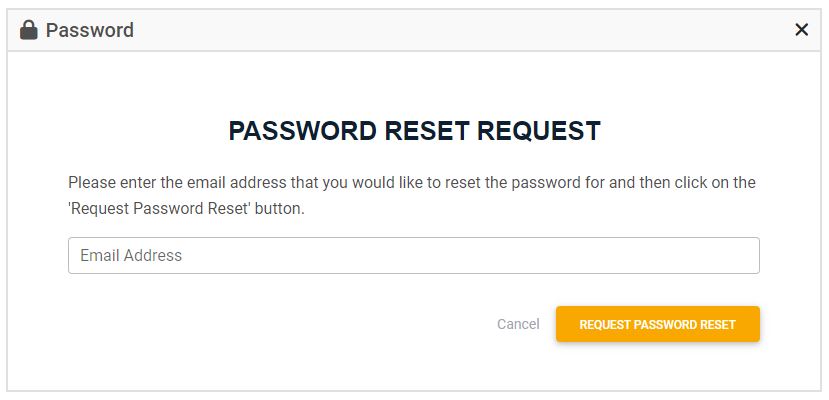 You will see the following message:

If your email is registered in the system, you will receive an email with a new password to use.
Note: The password is case-sensitive, so ensure you copy it or type it exactly as shown in the email.
You can now change your password, if you wish - see MANAGE ACCOUNT SETTINGS